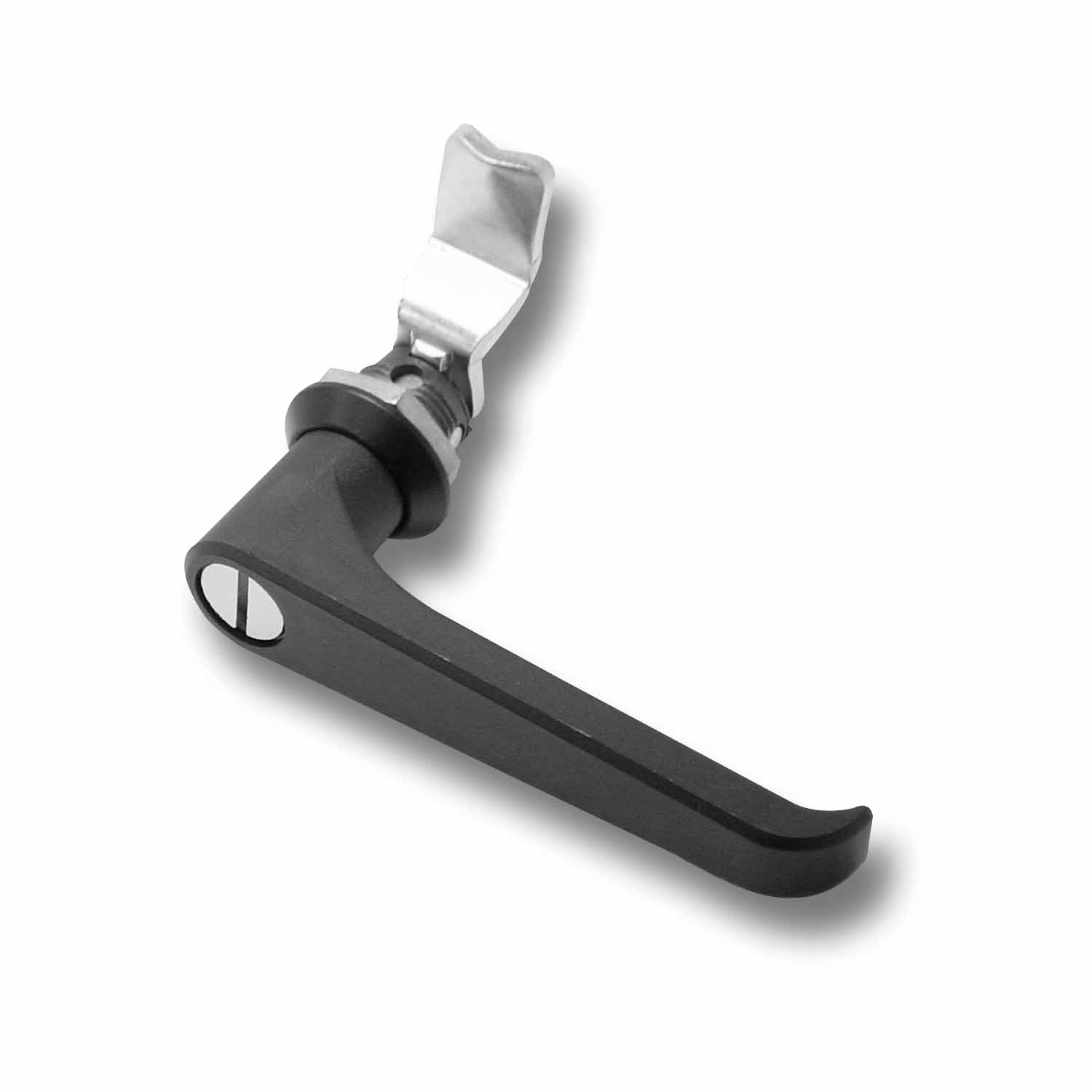 Quarter-Turn with L-Handle Pr20.1 L18
รหัส : 1-151
for cutout 20.1, length 18, with different inserts with different inserts

Advantages
Quarter-turn with L-handle for inserts.
RH or LH application.
Water- and dust-tight according to IP65 DIN EN 60529.
The radial spring loaded insert automatically locks the handle when the handle rotates back into the closed position.
This Quarter-turn with L-handle consists of two basic components which can be combined to suit your application.
On request parts can be assembled by DIRAK.
A pre-assembled Quarter-Turn can be installed in the cutout.
Materials
a)
L-handle: PA, black with zinc die core
Insert: zinc die, chrome plated
b)