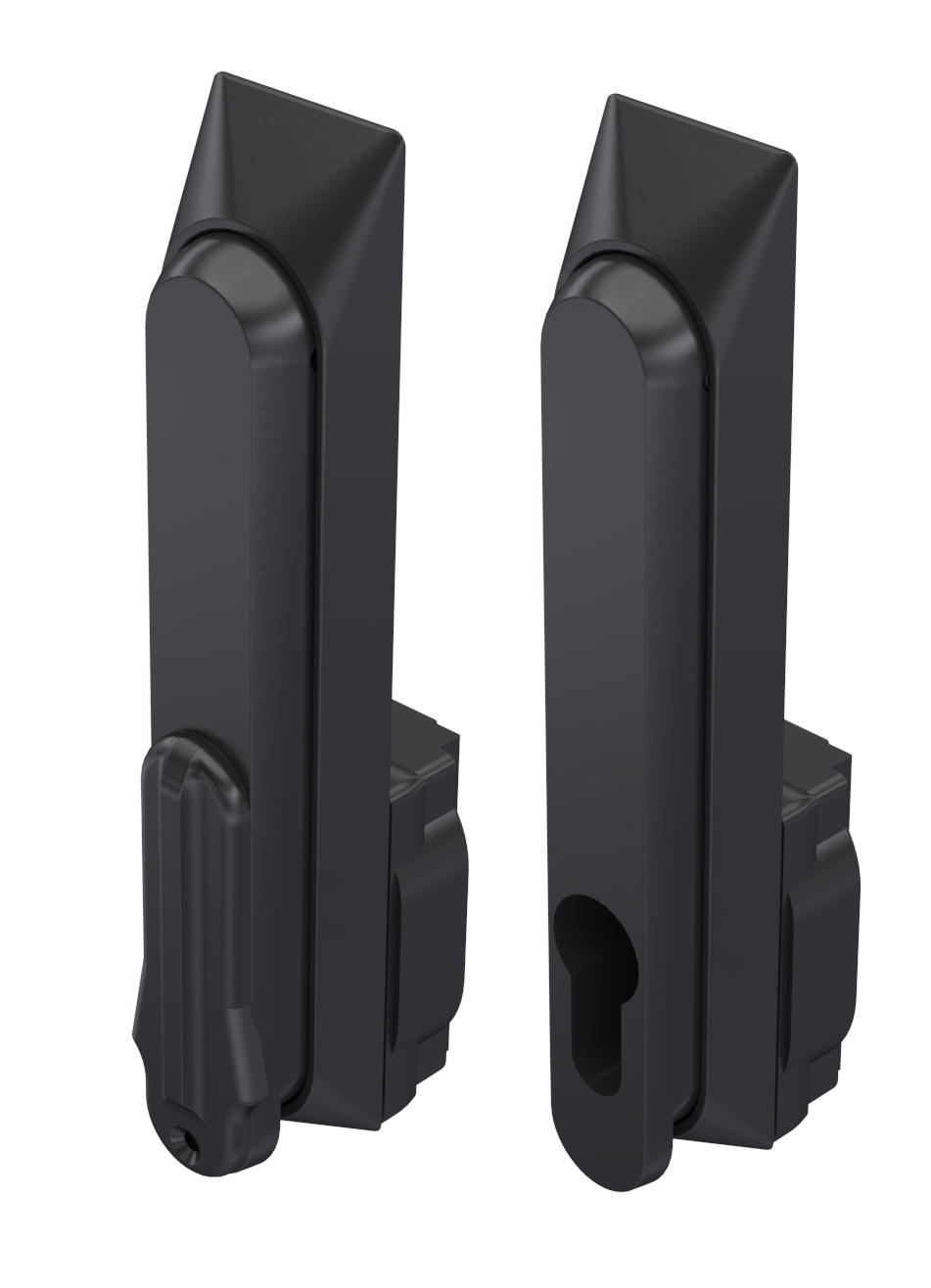 Swinghandle RS PrC
รหัส : 2-090
for Profile-Cylinder for cutout C, for round rods

Advantages
The Swinghandle can be locked with profile-cylinders with 45° or 90° locking cam.
Swinghandle with 90° closing rotation.
RH / LH application.
IP65 according to DIN EN 60529.
The listed swinghandles, can be retrofitted with a sliding cap (product system 2-091).
The sliding cap can be used for profile-cylinders from product system 2-140 and also for raised profile cylinders.
Alternative products see also 2-090.01, 2-090.02, 2-090.03, 2-090.04.
Materials
Handle, dish and cylinder dustcover: see table
Shaft: brass
Bearing plate: zinc die, untreated
Cap: PA6
Sealings: NBR
Remarks
Screws M5x16 for fastening cylinder included!